Welcome to the Wisconsin Dairy Goat Association
The Wisconsin Dairy Goat Association website is a comprehensive source of information for anyone interested in goats from commercial dairies to hobby farmers to 4-H and FFA students.
**Forms are ready for the
2015 Badger State Show

please click here for info and here for the registration form.

A block of hotel rooms has been established for the Show please call Super8 at 608-742-8330 rate is $56.99 per night.

Pay your 2015 Membership ONLINE!! Click here

Focus on Goats 2014 was a success if you would like information that was presented please click here for more info.

Here are the committee chairs: For any more information please contact the chair directly… any and all help is greatly appreciated!

Fall Conference, Education & Field Day- Cheryl Johnson & Patti Millard

Youth Programs- Vicki Tonn

Public Relations- Derek Jones & Cheryl Johnson

Sale & Raffle- Jason Puterbaugh & Barb Knilans

Share- a Kid- Cindy Hoehne

Show- Dan Considine

National Show bid- Tom Considine

The Budget & meetings committees will be the board of directors.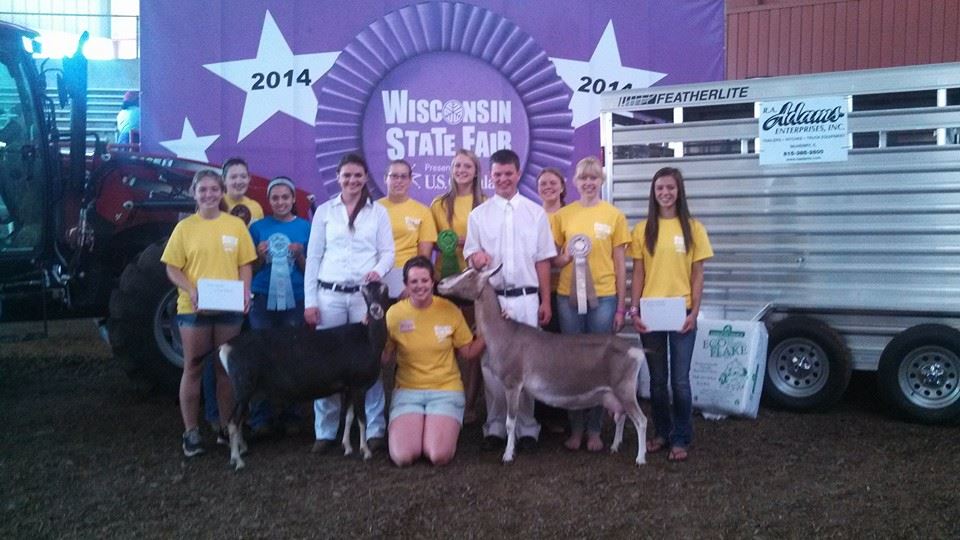 Congratulations to Hannah Shilts the 2014 WI State Fair Supreme Champion Showperson and Shawn Lamers 2014 WI State Fair Youth Best Doe in Show.
Did you know…….
Here are a few tips and tricks when using the ADGA Genetics on the ADGA website:
http://adgagenetics.org/ADGA%20Genetics%20Tips%20and%20Tricks.pdf
——————————————————————————————————————————