Welcome to the Wisconsin Dairy Goat Association
The Wisconsin Dairy Goat Association website is a comprehensive source of information for anyone interested in goats from commercial dairies to hobby farmers to 4-H and FFA students.
——————————————————————————————————————————————–
Next Board Meeting September 26th…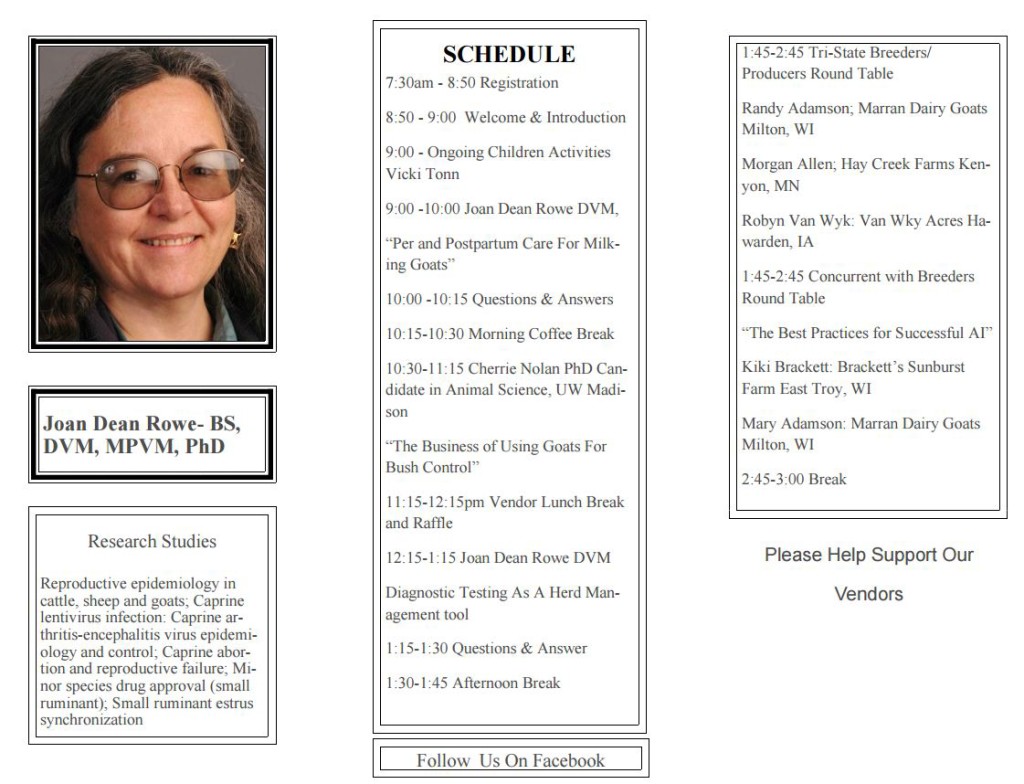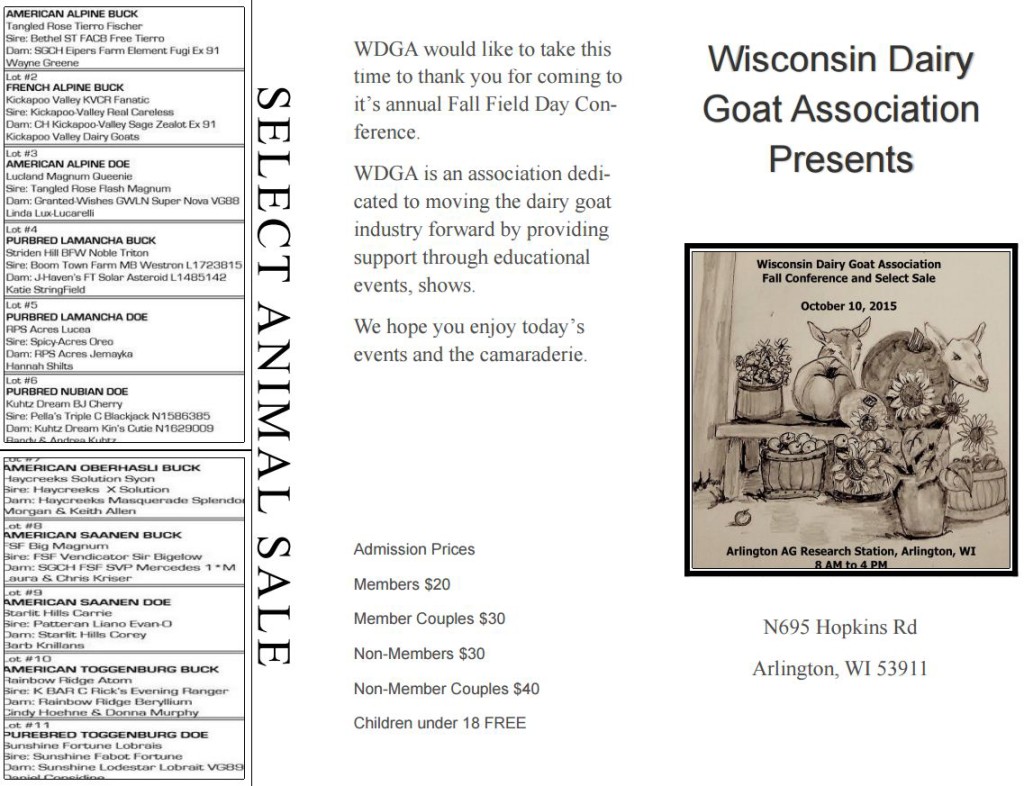 Pay your 2015 Membership ONLINE!! Click here
Here are the committee chairs: For any more information please contact the chair directly… any and all help is greatly appreciated!
Fall Conference, Education & Field Day- Cheryl Johnson & Patti Millard
Youth Programs- Vicki Tonn
Public Relations- Derek Jones & Cheryl Johnson
Sale & Raffle- Jason Puterbaugh & Barb Knilans
Share- a Kid- Cindy Hoehne
Show- Dan Considine
National Show bid- Tom Considine
The Budget & meetings committees will be the board of directors.
Did you know…….
Here are a few tips and tricks when using the ADGA Genetics on the ADGA website:
http://adgagenetics.org/ADGA%20Genetics%20Tips%20and%20Tricks.pdf
——————————————————————————————————————————