Welcome to the Wisconsin Dairy Goat Association
The Wisconsin Dairy Goat Association website is a comprehensive source of information for anyone interested in goats from commercial dairies to hobby farmers to 4-H and FFA students.
—————————————————————————————————————————————–
Badge State Show results are now posted here
—————————————————————————————————————————————–
Form more information on the Select Sale chick here
2016 WDGA Fall Conference Schedule
Arlington Agricultural Research Station
Address: N695 Hopkins Rd.
Arlington, WI 53911
7:30 AM – 8:50 AM: Registration
8:50-9 AM: Welcome and Introduction of Keynote Speaker, Stanton Warren
9 AM to 10 AM: Stanton Warren, Trans Ova Genetics,
"Advanced Reproductive Technologies in the Small Ruminant Industry"
10-10:15 AM: Q and A
10:15-10:25: Morning Break
10:30-11:15: Daniel Considine, "The Extended Pedigree: Decoded and Explained"
11:15-12:15 p.m.: Lunch Break in the Vendor Area; Raffle Items Drawn
12:15-1:15 PM: Stanton Warren, "Developing a Better Understanding of Hormones
and Related Drug Therapies in Small Ruminants"
1:15-1:30 PM: Q and A
1:30-1:45: Afternoon Break
1:45-2:45: Tri-State Breeder Roundtable:
Becky Mills, Oshkosh, Wisconsin
Wy-Guy and Elegant Acres Commercial Dairy
Beverly Nohr, Glencoe, Minnesota
Dunlooken Farm & CSA (Charis Manor Saanens & Paramount Toggenburgs)
Jolene Zimmerman, Epworth, Iowa
Pleasant Grove Commercial Dairy
1:45-2:45: Concurrent: Cherrie Nolden, Ph.D. Candidate in Animal Science, UWMadison,
"Parasite Prevention & Management in Goats: An Overview & Workshop
2:45-3: Break/Set Up for Select Sale
3 PM: Select Sale Auction of Animals
——————————————————————————————————————————————
Newsletters have been sent out! If you are a member and did not receive one please contact Cheryl Johnson
——————————————————————————————————————————————–
Pay your 2016 Membership ONLINE!! Click here
Here are the committee chairs: For any more information please contact the chair directly… any and all help is greatly appreciated!
Fall Conference, Education & Field Day- Cheryl Johnson & Anna Thompson Hajdik
Youth Programs- Vicki Tonn
Public Relations- Paulette Shilts
Sale & Raffle- Randy Adamson & Barb Knilans
Share- a Kid- Cindy Hoehne
Show- Dan Considine
National Show- Tom Considine & Dan Considine
The Budget & meetings committees will be the board of directors.
——————————————————————————————————————————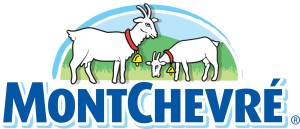 ——————————————————————————————————————————