Welcome to the Wisconsin Dairy Goat Association
The Wisconsin Dairy Goat Association website is a comprehensive source of information for anyone interested in goats from commercial dairies to hobby farmers to 4-H and FFA students.
2014 Share-a-kid Submissions now being accepted!!! Use 2014 Share-a-kid Application

Pay your 2014 Membership ONLINE!! Click here
Focus on Goats 2014 was a success if you would like information that was presented please click here for more info.
New 2014 Officers now announced. See here for results.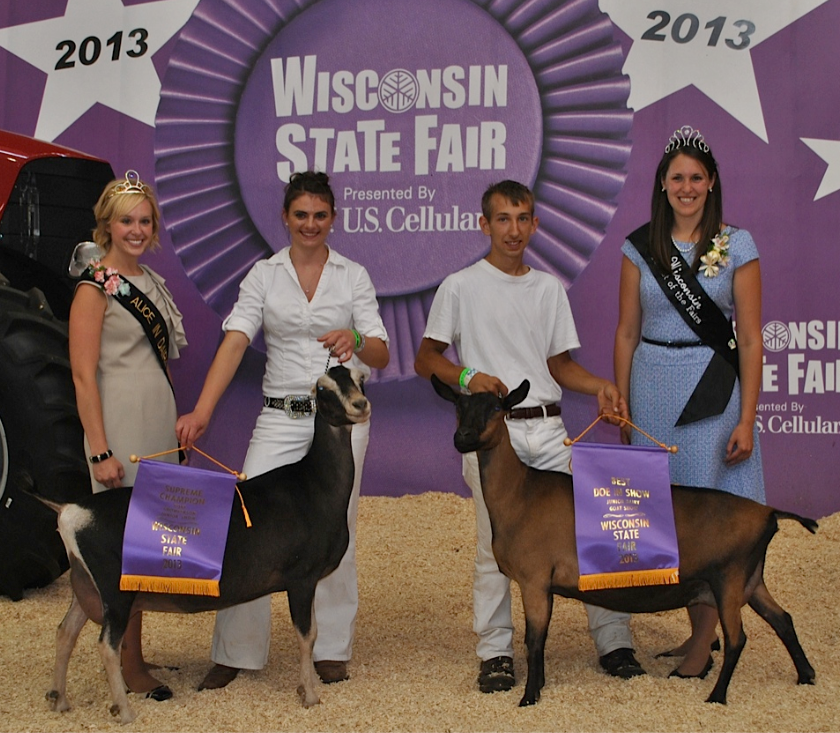 Congratulations to Hannah Shilts the 2013 WI State Fair Supreme Champion Showperson and Bradley Fenner 2013 WI State Fair Youth Best Doe in Show.
Picture also includes Kristin Olson (Alice in Dairyland) and Steffani Koch (WI Fairest of the Fairs).
——————————————————————————————————————————