Welcome to the Wisconsin Dairy Goat Association
The Wisconsin Dairy Goat Association website is a comprehensive source of information for anyone interested in goats from commercial dairies to hobby farmers to 4-H and FFA students.
——————————————————————————————————————————————–
Next Board Meeting September 26th…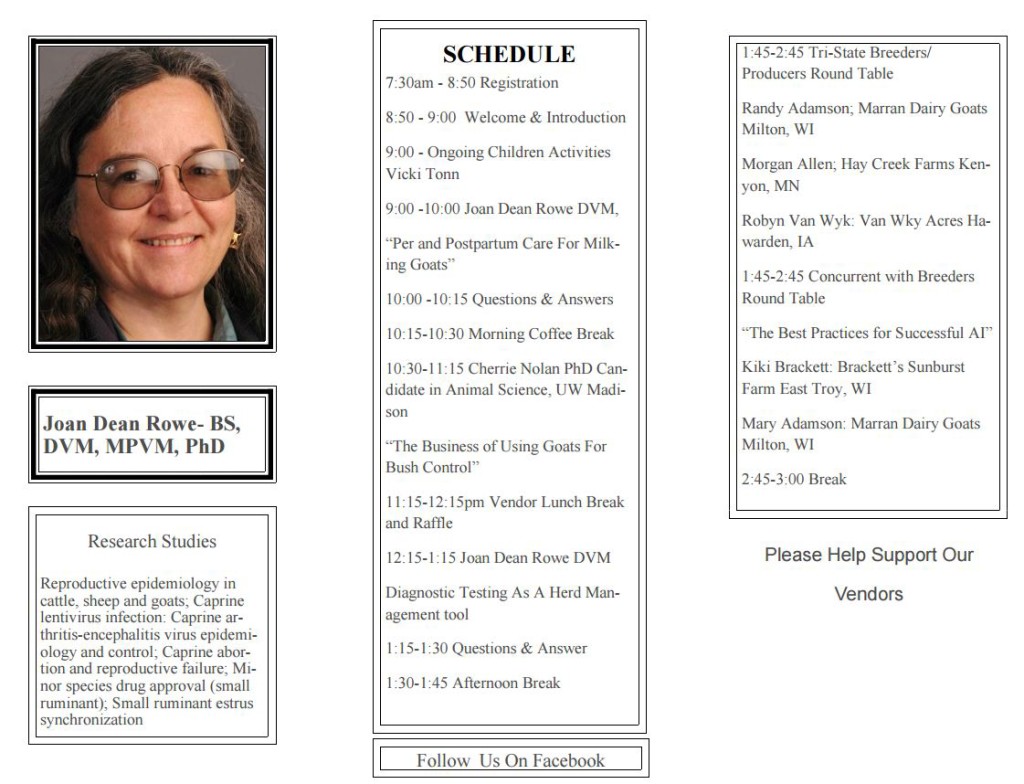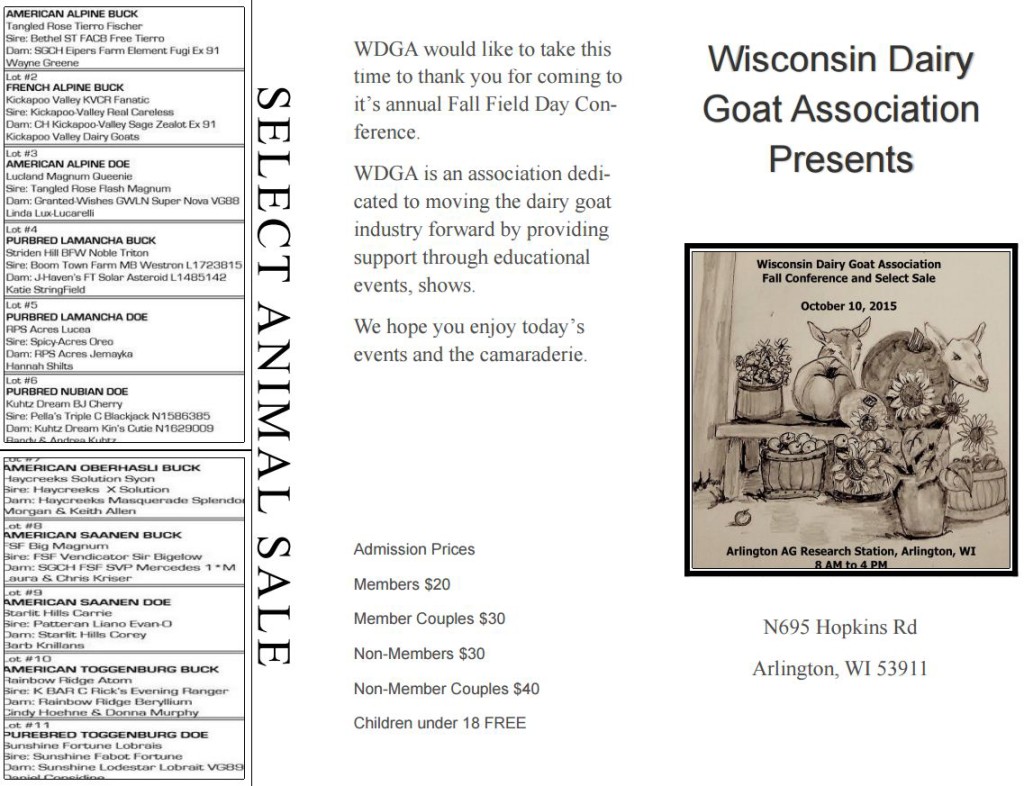 Pay your 2015 Membership ONLINE!! Click here
Here are the committee chairs: For any more information please contact the chair directly… any and all help is greatly appreciated!
Fall Conference, Education & Field Day- Cheryl Johnson & Patti Millard
Youth Programs- Vicki Tonn
Public Relations- Derek Jones & Cheryl Johnson
Sale & Raffle- Jason Puterbaugh & Barb Knilans
Share- a Kid- Cindy Hoehne
Show- Dan Considine
National Show bid- Tom Considine
The Budget & meetings committees will be the board of directors.
——————————————————————————————————————–
The Sable Breeders Organization was unable to provide certificates to Sable breeders,
But below are the results of the Sable Specialty Show, at Portage WI May 2015:
Best of Breed Winner was Diamond Kori Snomerle – owned by Esther Considine
Champion of the Day was Diamond Slator Snoleta – ownded by Esther Considine
Reserve Champion was Diamond LS Karma – owned by Tom Considine  
Jr. Kid was Cookies         owned  by Deb Schwegler
Sr. Kid was Falana owned by Herman Schwegler
Yearling Milker – Diamond Slater Snoleta – owned  by Esther Considine
2 yr. old Milker – Diamond LS Karma – owned  by Tom Considine
3-5 Yr. old Milker – Choco Girl – owned  by Herman Schwegler
5 + Milker – Ali – owned  by Eric Schwegler
Champion Challenge Winner – Diamond Kori Snomerle
Did you know…….
Here are a few tips and tricks when using the ADGA Genetics on the ADGA website:
http://adgagenetics.org/ADGA%20Genetics%20Tips%20and%20Tricks.pdf
——————————————————————————————————————————